Our People
Our dedicated employees are here to provide support, compassion, and information to help you through your journey of grief and the celebration of your loved one's life.
Everden Rust Funeral Services - Kelowna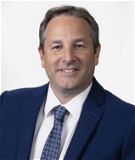 Jason Everden
Funeral Director & Partner
jason@everdenrust.com
Jason Everden - Jason is a graduate of Penticton Secondary School and went on to complete three years of study at the Okanagan University College in Kelowna. He apprenticed with Everden Rust Funeral Services in Penticton, Kelowna & Hamilton Harron Funeral Centre in Vancouver. He received his Funeral Director and Embalmer's license from the British Columbia Funeral Director Apprenticeship Program in 1998. He has managed the Kelowna location since the retirement of Marvin Rust in 2004. In the past, Jason has been an active Rotarian (Paul Harris Fellow) and served as: a board member of the Kelowna Sunrise Rotary Club and board member of the Inaugural Cremation, Interment & Funeral Services Industry Advisory Group under Consumer Protection British Columbia. He is currently the president of the British Columbia Funeral Association in Victoria where he is serving a two year term. Jason is married to wife, Kim and together they have two sons: Brandon and Nathan. They have lived in West Kelowna since 2002.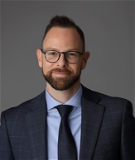 Jonathon "Jon" Everden
Funeral Director & Partner
jon@everdenrust.com
Jonathon "Jon" graduated from South Hill High School in Vancouver. Following high school, he worked in restaurant management in Vancouver and Honolulu earning many awards as top producer.

After several years, Jon decided on a career change and joined the Vancouver Coroner's Service. He returned to the Okanagan in 2005 to begin his funeral service apprenticeship with the Everden Rust's Kelowna location. Jon is a licensed Funeral Director and Embalmer graduating from the Canadian College of Funeral Service in 2007. He currently works at Everden Rust's Kelowna location. Jon and his wife, Sayo have one daughter Katie and together they live in Kelowna.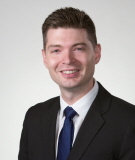 Malachi Friedrichs
Funeral Director
malachi@everdenrust.com
Malachi was born and raised in the Okanagan and is a graduate of the Canadian College of Funeral Services. He began working in the funeral industry as a part time funeral attendant on Vancouver Island. It was an enriching and humbling experience and soon after he realized his passion for serving families. His time on the island lead him to pursue a full-time apprenticeship with Pleasant Valley Funeral Home, in his hometown of Vernon. Over the next ten years Malachi grew in his profession, graduated into a funeral director and married his best friend, Amber. In 2018. Amber graduated from her Bachelor of Nursing degree and they decided they wanted to make a change. Amber and Malachi had their sights on Kelowna and before they knew it Malachi was hired on with Everden Rust Funeral Home. Malachi and his wife Amber attend Trinity Church in Kelowna. They both share a love of the outdoors and spending time with family and friends.
Everden Rust Funeral Services - Penticton
Everden Rust Funeral Services - West Kelowna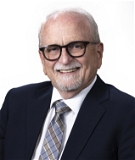 Glen Whittaker
Funeral Director
glen@everdenrust.com
Glen Whittaker was born and raised in Victoria BC, Glen studied business administration at college before embarking on a career in retail management, which lasted for over 25 years. He was then introduced to funeral service. A career change became inevitable, and Glen has been a licensed funeral director and embalmer since 2002. The most rewarding part of the job remains to be what drew him into funeral service in the beginning: seeing families progress from the loss of a loved one to "turning the page" and beginning a new chapter in their lives. Much of Glen's time away from work is dedicated to Lions Clubs International, another avenue of service to his community. Glen and his wife, Elaine, enjoy quality time with family. Vacations vary from Saskatchewan to Victoria, with the occasional cruise to warmer winter destinations. They spend as much time as possible with their only daughter and her family. Glen and Elaine have been season ticket holders to their local junior hockey team (currently the West Kelowna Warriors) for many years. Glen also enjoys football (CFL please!) and a good book.